To manually assign individual licenses from your License Manager:
Click on the 'Users' tab at the top of your License Manager page
Click the blue "Invite Users" button
Enter the email address of the person you wish to invite
Select the type of user/license you are assigning. You can select from Member, Student, or Admin!
Click 'Send Invitation' and repeat as needed!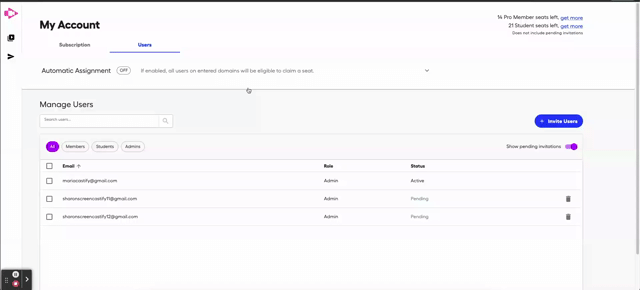 NOTE: When you assign someone a license, they will not be automatically notified. Send them an email with the good news!
What's Next? 🧐
Now that you have manually assigned the licenses, you may be interested in helping your users:
Or, you may wish to Purchase Additional Licenses.