You can record a video chat with Screencastify by following the steps below.
NOTE

For best results, we recommend recording browser-based video chats using services like Google Hangouts or web.skype.com. Functionality for recording desktop-based video conferencing software may be limited depending on your device.
Record a browser-based video chat
When you record a browser-based video chat, you will be able to capture both your own audio and the audio of all other parties in the chat.
Wear headphones with a microphone to avoid echo
Start a browser tab recording with both "Microphone" and "Tab Audio" enabled (the "Microphone" option will record your own voice, while the "Tab Audio" option will record the audio of the other parties)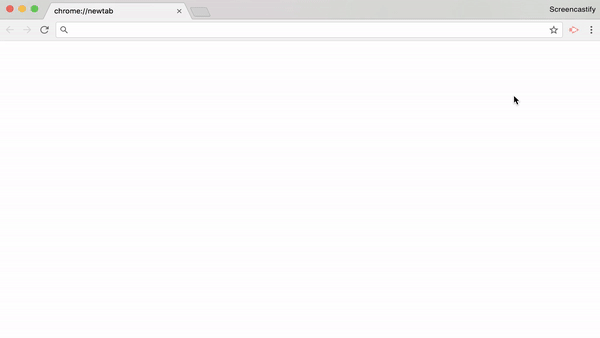 NOTE
If your video chat is in a popup tab that does not allow you to access Screencastify, follow these steps:
Bring up a regular tab where you can access Screencastify (not your video chat tab)

Start a Browser Tab recording with the settings outlined above
Return to your video chat popup window
Press Alt (or Option) + Control + F to switch the tab recording focus to the current tab (the video chat window)
Record a video chat with desktop software
Installed video chat software (like Skype) can be recorded by taking the following steps.
NOTE

Capturing the audio of other parties during a video chat on desktop software is only available for Windows. Mac and Linux do not allow for this capability at this time.
Wear headphones with a microphone to avoid echo
Start a DESKTOP recording with both "Microphone" and "System Audio" enabled (the "Microphone" option will record your own voice, while the "System Audio" option will record the audio of other parties)
Click "RECORD"
When the dialogue box pops up, share Your Entire Screen