Screencastify requires at least 1 GB of free disk space to work properly, even if you save your recordings on Google Drive. This is because the upload to Google Drive happens after the recording has been completed, so Screencastify needs some disk space to temporarily store your recordings.
In order to protect your recording from being corrupted, Screencastify will automatically pause your recording if disk space is dangerously low. It is possible to turn off this feature, though we recommend proceeding with caution.
TIP: See the links below for instructions on how to free up space on your computer.
Turn off "pause on low disk space"
If you're using a Chromebook or another device with limited memory and have no way of freeing up extra space, you may want to turn off Screencastify's "Pause on low disk space" feature. This will force Screencastify to continue recording until you run out of space completely.
While shorter recordings should be ok with this feature disabled, long recordings will be at risk of being corrupted if your computer runs out of disk space during the recording.
Open the extension's Main Menu
Click "Options"
Uncheck the box next to "Pause on low disk space"
Your changes will save automatically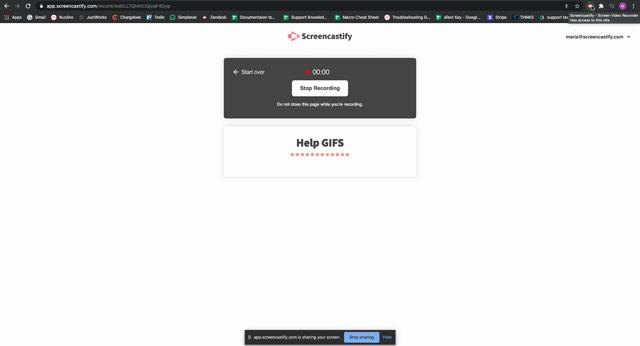 What's Next 🧐