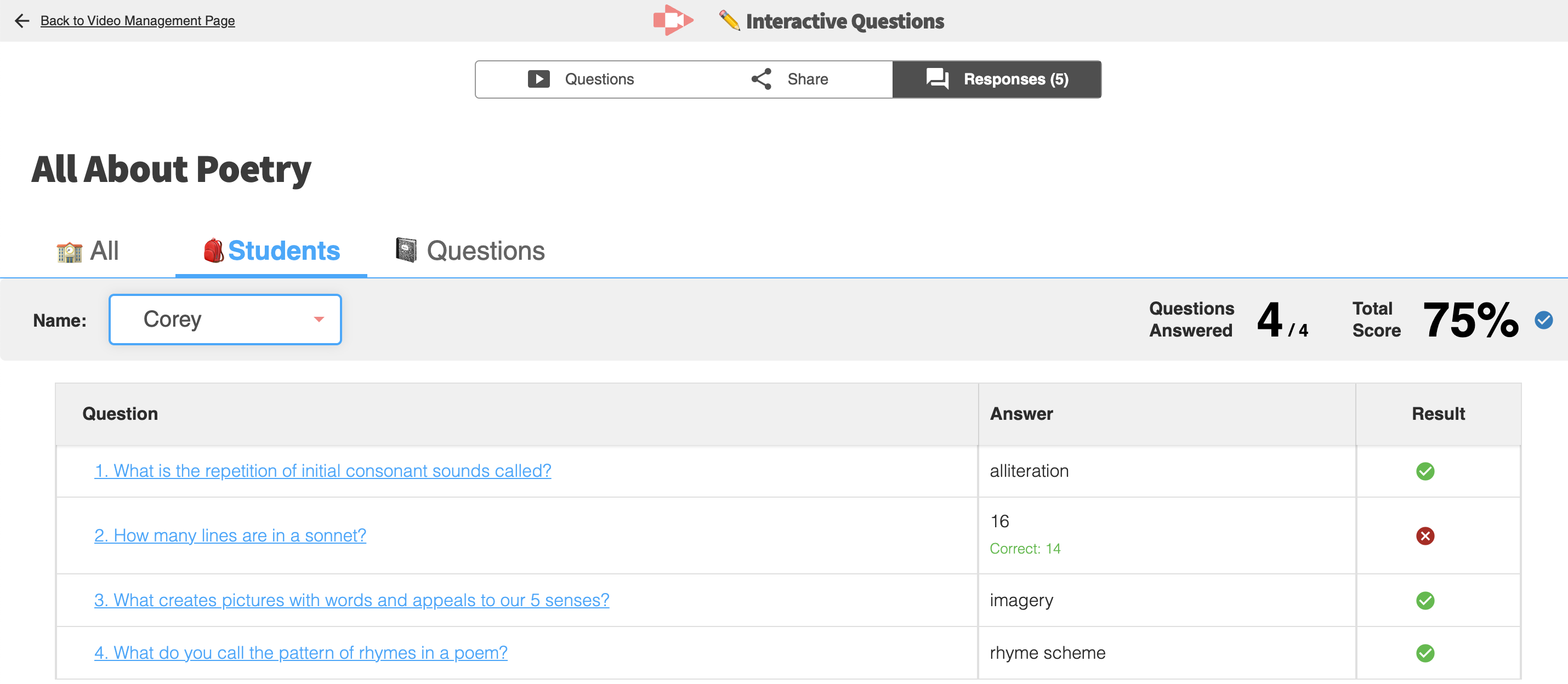 The Student Detail View lets you see data for each of your students individually 🥳 At a glance, you'll be able to see which questions they answered correctly, where they struggled, and if they didn't answer a specific question at all.
How to Access the Student Detail View
Click 'Interactive Questions' on the Video Management Page
Click 'Responses'
Click 'Students'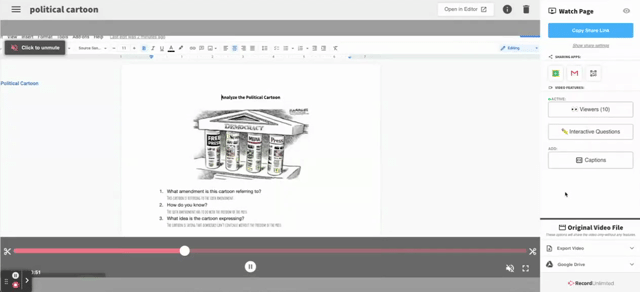 What Information Does This View Contain?
1. Questions Answered:
This indicates how many questions the student answered.
If a student exits the video before answering all questions, that will be reflected here.

2. Total Score:
This indicates the percentage of questions that were answered correctly.

A blue check mark

next to this score indicates that the score is complete.

A yellow circle

next to this score indicates that the score includes incomplete responses.

3. Question / Answer / Result Table:
Questions are displayed in the first column. If you click on a question, you will be taken to the Question Detail View.
Student answers are displayed in the second column. If a student answers incorrectly, the correct answer will be displayed underneath in green. If a student doesn't answer a question, the answer box will be blank.
Results are displayed in the third column. A green checkmark indicates a correct answer. A red X indicates an incorrect answer. A dash indicates an unanswered question.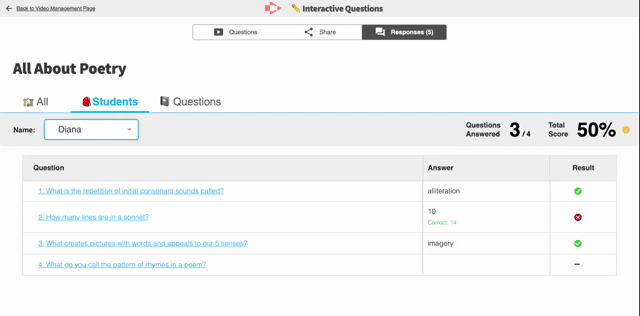 How to Navigate from One Student to Another
Click the drop-down arrow next to the student's name
Choose another name from the list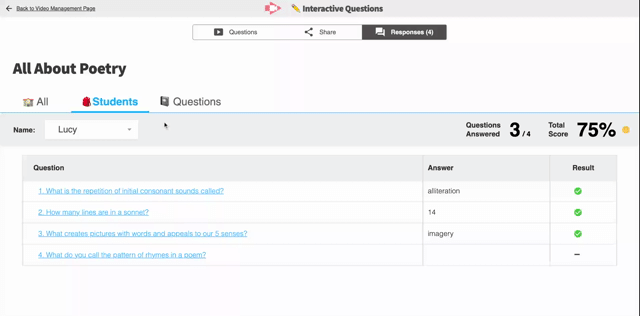 What's Next? 🧐