This feature is only available to a limited number of accounts at this time. If you do not see this feature quite yet, don't worry! We are slowly rolling this out to all teachers, administrators, and business users and it will be available to you in the coming weeks 👀
Currently this feature is not available for students.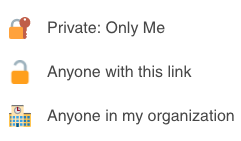 Along with rolling out the new Watch Page, we've also released some new permissions that you should be aware of.
Private: Only Me - This means that the video is not viewable by other people. If you want the video only to be accessible to you, then this is the right permission. If you want to share the video, choose a different permissions setting.

Anyone with this link - This means that anyone with the link can watch the video. You'll be prompted to select how you would like to capture viewer information in the next step.

Anyone in my organization - This means that anyone with an email address that matches your private organizational domain (the part after the @ symbol) will be able to watch the video. Anyone without an email that matches your domain will not be able to access it.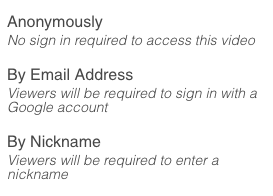 In addition to choosing a permission setting, you'll also want to determine how you will capture your viewer information. Choosing "Anyone with this link" will prompt you to select one of the following options:
Anonymously - This means that viewers will not have to sign in to access your video. This is helpful when you are sending a video for your students' parents to view. You may want to know it was viewed, but it's more important that parents can access the video and less important to know exactly who watched the video.

By Email Address - This means that users will have to sign in with their Google account to view your video. Anyone with a Google account will be able to view your video, and you will be able to see exactly who watched your video in your analytics!

By Nickname - This means that your viewer will be prompted to enter a "nickname" in order to watch your video. This allows you to gather meaningful but anonymous data on who watched your video.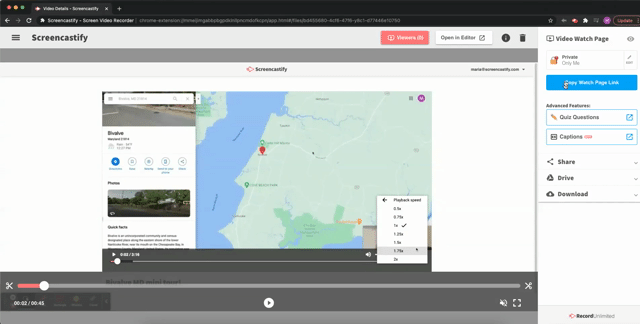 What's Next? 🧐