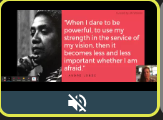 While you cannot fully remove audio from your clip, you can mute the audio! This may be helpful if, while recording your video, there was some background noise that occurred that you wish to omit from the final recording.
Here's how: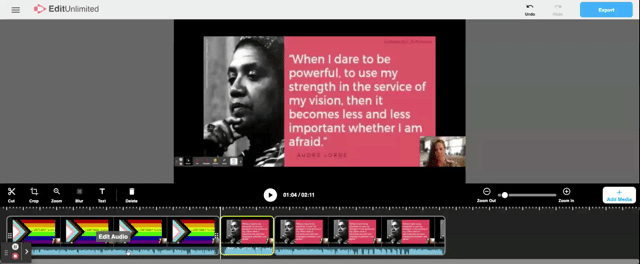 Select the clip you wish to mute the audio within. Remember that you must cut your clip before adjusting the audio if you only wish to mute a certain part of your video.
Click on the audio wave form within that clip to open the audio panel.
Adjust the volume slider to the mute icon
Click 'Done'
Your audio is now 'muted' for that selected clip
Note: Once you export your video with the audio muted, you will not be able to re-import that same video and turn the volume back up/unmute that clip. You will still have the original video saved in your Google Drive if you wish to at any point unmute that muted portion.
What's Next? 🧐