Cutting and arranging clips is simple when you use the Screencastify video editor. Please take a look at the steps below to accomplish this:
Cut a clip
Click a clip in your timeline to select it. A selected clip will have a thin yellow outline around it.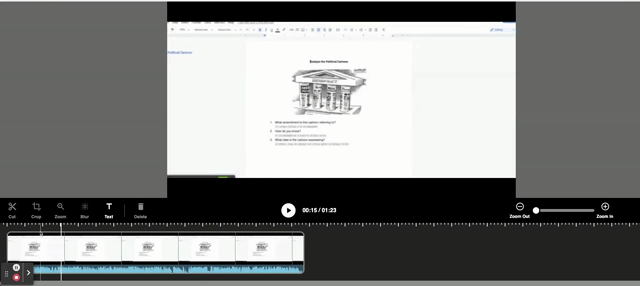 Move your mouse to the place where you would like to make the first cut and click once. A vertical bar will appear and you will see a preview of that moment in the center of the Editor.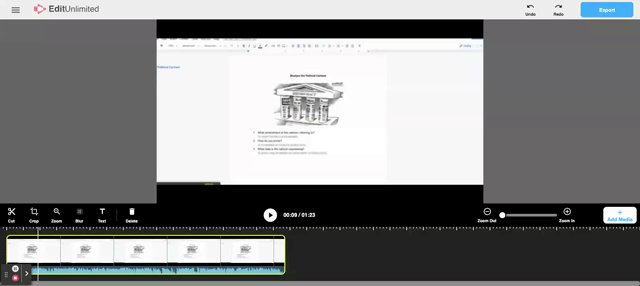 Click the scissors icon (or press Cmd/Ctrl B) to cut the clip.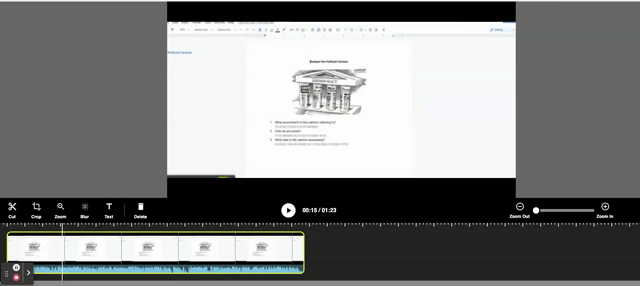 The originally selected clip will now be two separate clips, split at the frame you originally selected.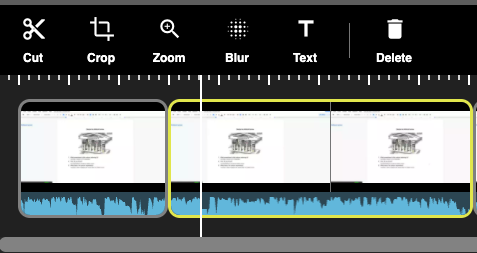 You can also use the scissors tool to create two cuts and delete the clip in the middle by clicking on it and using the trash can icon (

). Now, you've removed that section from your video.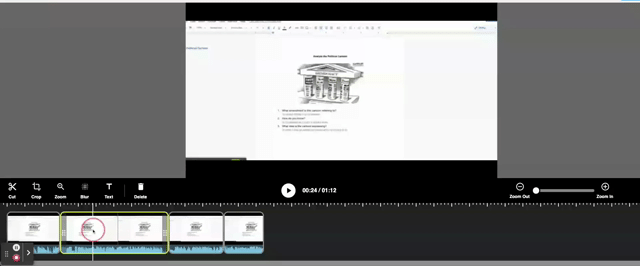 Here's a quick video walkthrough of cutting a clip as well:
Rearrange a clip
To change the order of the clips in your timeline, click on a clip and drag it to its new location in the timeline: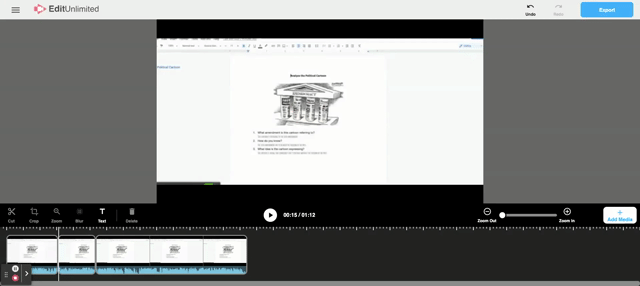 What's Next? 🧐
Now that you have cut a clip, learn more about how to: