If you receive an 'Oops' error when attempting to import your video via the 'Open in Editor' button on the video management page, you can try the steps below to see if that helps!
Sign out and Sign in to the Editor
Open

the Editor
Click the 3 lines at the top left
Click "Sign out" at the bottom left
Click "Sign in with Google" and ensure you're signing back in with the same email address used when creating the video.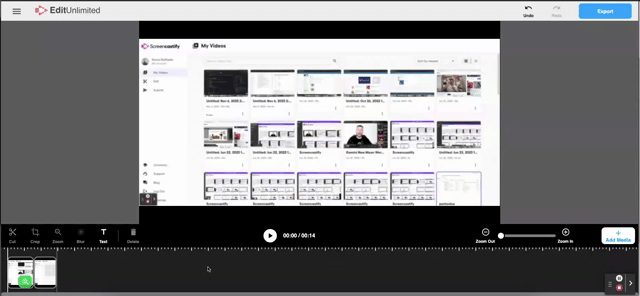 Clear Site Data
Right-click anywhere in the Editor and choose "Inspect"
Within the inspector, click on the "Application" tab. You may need to expand the inspector window to see this tab
Click on "Storage" in the left sidebar
Ensure that

all

the checkboxes beneath the "Clear Site Data" button are checked, as well as the "Including third-party cookies" checkbox next to the button
Click "Clear Site Data"
Here's a video walkthrough of the above process: https://watch.screencastify.com/v/HYlZco8jiHVtvyOwno2W
If you are receiving this error when clicking on the 'Add Media' button within the editor, please refer to this article: I get an 'Oops' error when trying to 'Add Media' to the Editor
If you have completed the above steps and are still encountering this issue, please reach out to support@screencastify.com.