The Questions Detail View lets you see data for each interactive question on a given video. 🥳 At a glance, you'll be able to see which students your class performed spectacularly on and which questions they didn't quite meet expectations on.
How to Access the Questions Detail View
Click 'Interactive Questions'

on the Video Management Page
Click 'Responses'
Click 'Questions'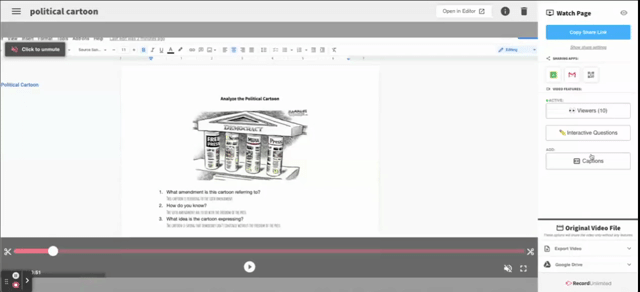 NOTE

This data will also be available in real-time, meaning you'll be able to see how students are answering the second they submit their answers to react quickly to further learning in your classroom.
What Information Does This View Contain?
1. Overall Score of Responses Per Question
This indicates which students answered each given question and whether or not the answer is correct.
The pie chart indicates which answers were most common.

2. Average Score Per Question/Answer:
The average score will show what percentage of students answered correctly on any given question.

The 'Answers' chart will show what percentage of students guessed each answer option.
3. Student / Answer / Result Table:
Student names

are displayed in the first column. If you click on a name, you will be taken to the Student Detail View.
Student

answers

are displayed in the second column to show what answer they chose.
Results are displayed in the third column. A green checkmark indicates a correct answer. A red X indicates an incorrect answer.
How to Navigate from One Question to Another
Click the drop-down arrow next to the question
Choose another question from the list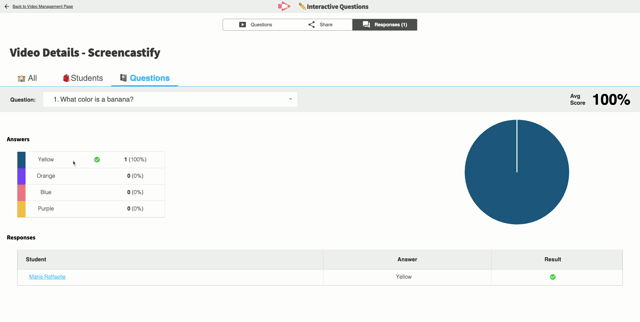 What's Next? 🧐