Question: How do I share my recording with a QR code?
Answer: You can share your recording with a QR code from the Video Management Page.
Click on the video you would like to share from the My Videos Page to open up the Video Management Page
Under "Sharing Apps" on the right side of the screen click on the QR code icon
You can then copy the QR code or download it to your computer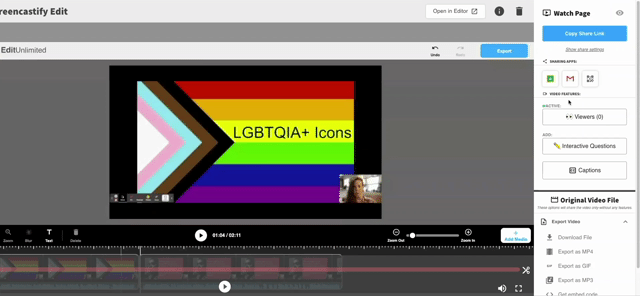 Note:

If you'd like to see who's watching your video with the QR code see this article here.
What's Next? 🧐