When you record your webcam, Screencastify will capture only what your webcam sees. Nothing on your computer screen will be recorded.
Here's how to record just your webcam:
Click the extension icon to open up the Recording Control Panel
Select the Webcam Only option
To include audio, enable "Microphone" and choose your audio device. The soundbar next to the microphone icon will light up if it is successfully detecting sound. If it's not, click here to troubleshoot audio issues.
Make sure that Screencastify has detected your webcam and that it shows up in the "Camera" dropdown menu. If it's not, click here to troubleshoot camera issues.
Click "RECORD". A preview window will pop up and show you what your webcam is recording. You'll hear a countdown and then your recording will begin.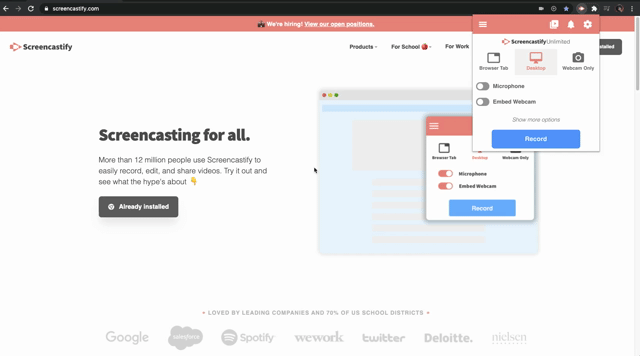 When Screencastify is recording, a red dot will appear in the extension's icon:
End a webcam recording
When you're finished recording, click the Screencastify extension icon and click the stop button. You'll then be taken to the Video Page, where you can edit and share your recording.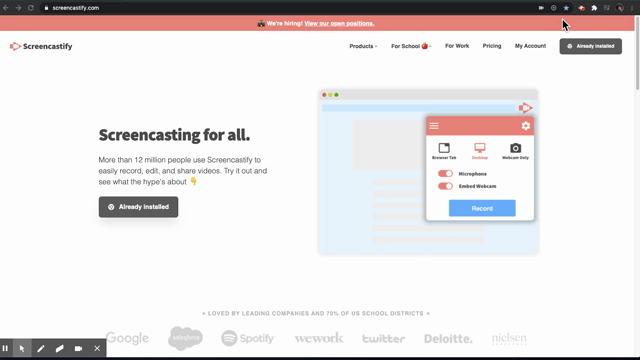 TIP: The Keyboard Shortcuts are Alt + Shift + R for PC and Option + Shift + R for Mac