You can easily edit any aspect of an assignment after it has been created.
Edit an Assignment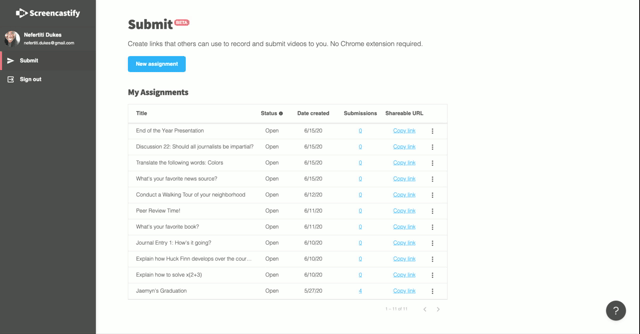 Click the More Options icon for one of your assignments in the My Assignments table
Choose "Edit." On the first screen, you can edit the type of recording.
Click "Next." On the second screen, you can edit the title and/or instructions.
Click "Next." On the third screen, you can change the settings (who can submit a video, who can see the video, and whether you want to receive email notifications).
Click "Save." This will update the assignment immediately.
NOTE If you decide to allow students to see one another's videos after they have recorded, you can still share the videos in a few ways.