If your Screencastify account is connected to your Google Drive (highly recommended), you can send a recording in an email message.
Send in Email
Once you have finished recording, you can select the "Send in Gmail" icon

under

in the Video Management Page. This will open up a message that includes the subject "Screencastify recording" and the Google Drive link to your recording in the body.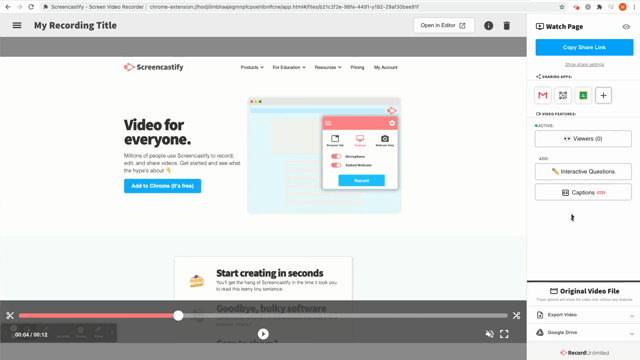 If you have any additional questions or concerns, please submit a support request for further assistance as well.
What's Next 🧐