Once you finish a recording, you can:
Share your recording directly to Google Classroom
IMPORTANT

The Share to Classroom button will not be available until the upload to Google Drive completes.
From the Video Management Page, select the "Share to Classroom" icon under the tab.
You'll then be taken to Google Classroom, where you can share the recording in a few different ways:

As part of an assignment
To ask a question
To make an announcement, or,
To create course material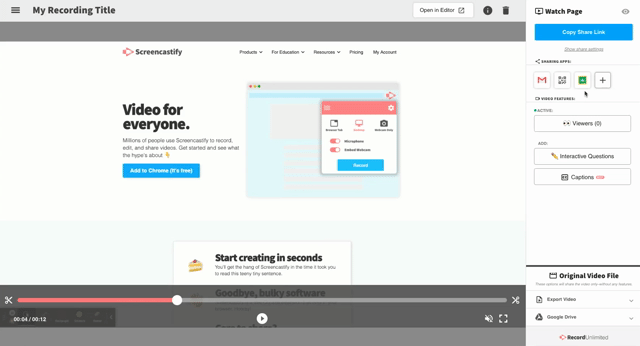 To create an assignment out of a recording you are sharing to Classroom, you will want to click on the "Create assignment" option in the drop down menu.
Share your recording to multiple Google Classrooms
NOTE

You will be able to accomplish this after you have already published the initial assignment
Once you have submitted your finished assignment to Classroom by clicking "create assignment," you will then have the chance to assign it to multiple classrooms.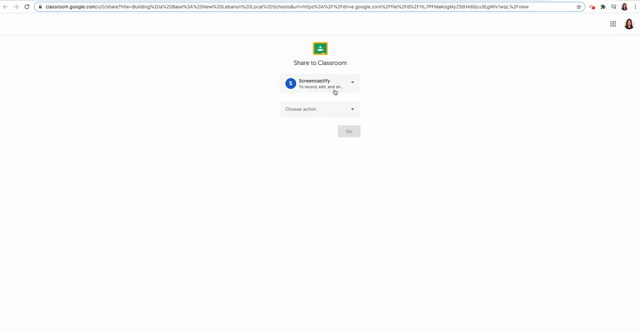 If you have any additional questions or concerns, please submit a support request for further assistance.
What's Next? 🧐