Connect Screencastify with Google Drive
When you connect your Google Drive to Screencastify, all of your recordings will automatically save to your Google Drive in a folder titled "Screencastify."
NOTE

We highly recommend connecting your Google Drive to Screencastify and saving all of your recordings there vs. locally on your computer. It's much safer.
After installing the extension, click on the Screencastify icon (
), which will open the Screencastify Setup page.
Click on the blue "Sign in with Google" button.

You can sign in with

any

Google-based account, not just a @gmail.com email. (If you are signed into your browser with multiple accounts, please choose the one you would like to sync with Screencastify.

Click "Allow" to enable permissions for your camera, microphone, and drawing tools.
Choose "Allow" from the pop-up.
NOTE

While these permissions are recommended, they are not required (however some features may not be available if you don't permissions). Screencastify never monitors or stores your browsing data or uses your webcam/microphone when you are not recording. For more information, see Why do you ask for Chrome permissions?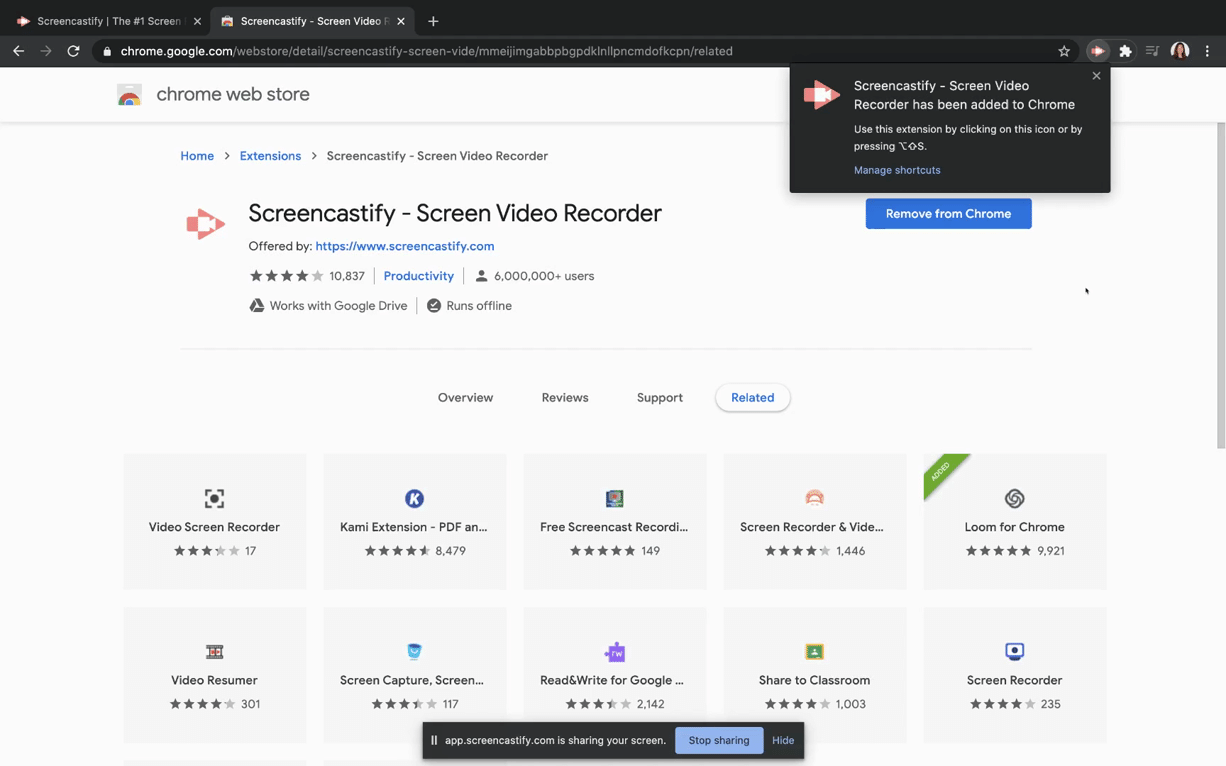 As soon as you finish your first recording, a new folder will be created in your Drive titled "Screencastify." All of your recordings will be saved in this folder.
Prefer to see this all in a video? We're partial to video, too! Check out the whole process on the Screencastify Help YouTube page:
What's Next?
It's time to: