When you connect your Screencastify account to your Google Drive, all of your recordings will save in a folder called "Screencastify" in your Drive.
If you share your " Screencastify" folder with someone, they'll be able to view all of your recordings - even your future recordings that appear in that folder.
To share the entire "Screencastify" folder with someone, follow these steps:
Go to your Google Drive
Click once on your "Screencastify" folder
Click the share icon towards the top of your screen
Enter the email address(es) of whomever you want to share your recordings with
Set their permissions (view-only, edit, etc.)
You may also grab and copy the link to your folder and share that directly with anyone you want to have access to your recordings (though this is not as secure, as anyone with the link could access this folder).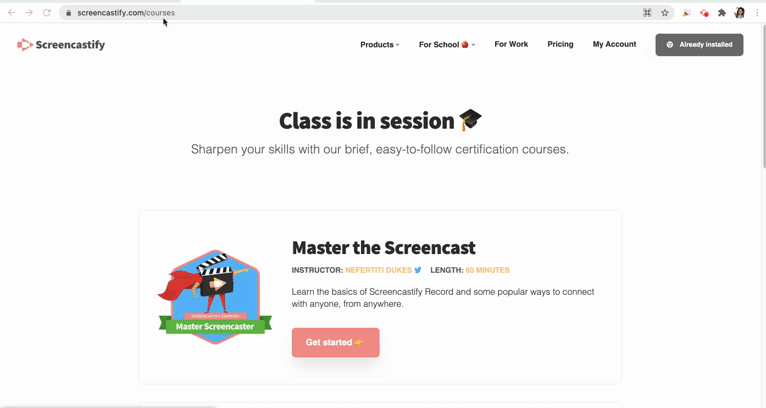 What's Next? 🧐