Set up your webcam and microphone
After installing and connecting Screencastify to Google, you can now set up your microphone and webcam.
To set up your microphone, click on the Screencastify icon (
) and select your microphone from the drop-down list.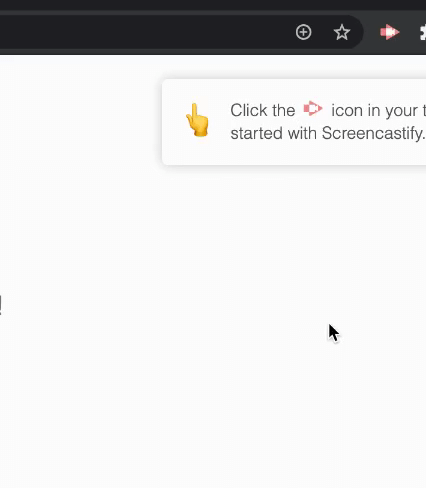 To set up your webcam, enable the Embed Webcam option and select your webcam from the drop-down list.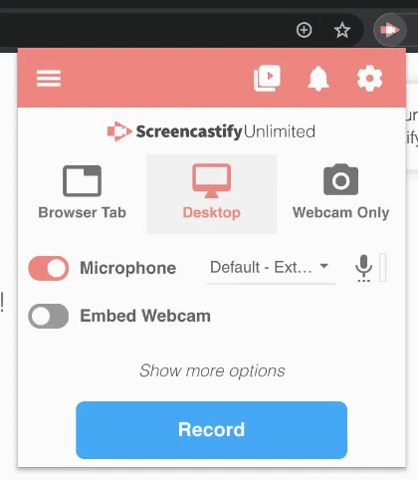 And that's it! From now on, you'll be able to narrate over your recordings and record your webcam whenever you'd like.
Prefer to see this all in a video? We're partial to video, too! Check out the whole process on the Screencastify Help YouTube page:
TROUBLESHOOTING

If Screencastify is unable to detect your microphone, click here. If it's unable to detect your webcam, click here.
What's Next?
It's time to: