Welcome to the New License Manager! When you first log into Screencastify and want to manage your Users under the 'Users' tab, you will see a re-direct to our new license management page!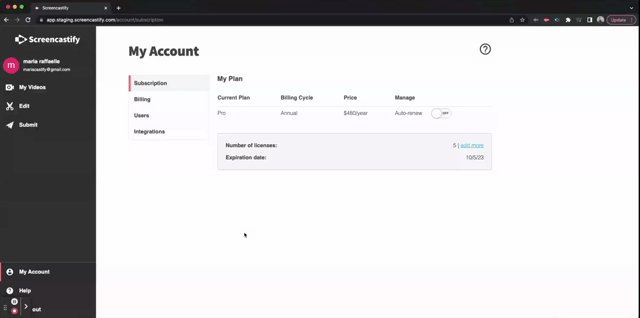 This article will walk you through the different parts of the new license manager!
Your Subscription Page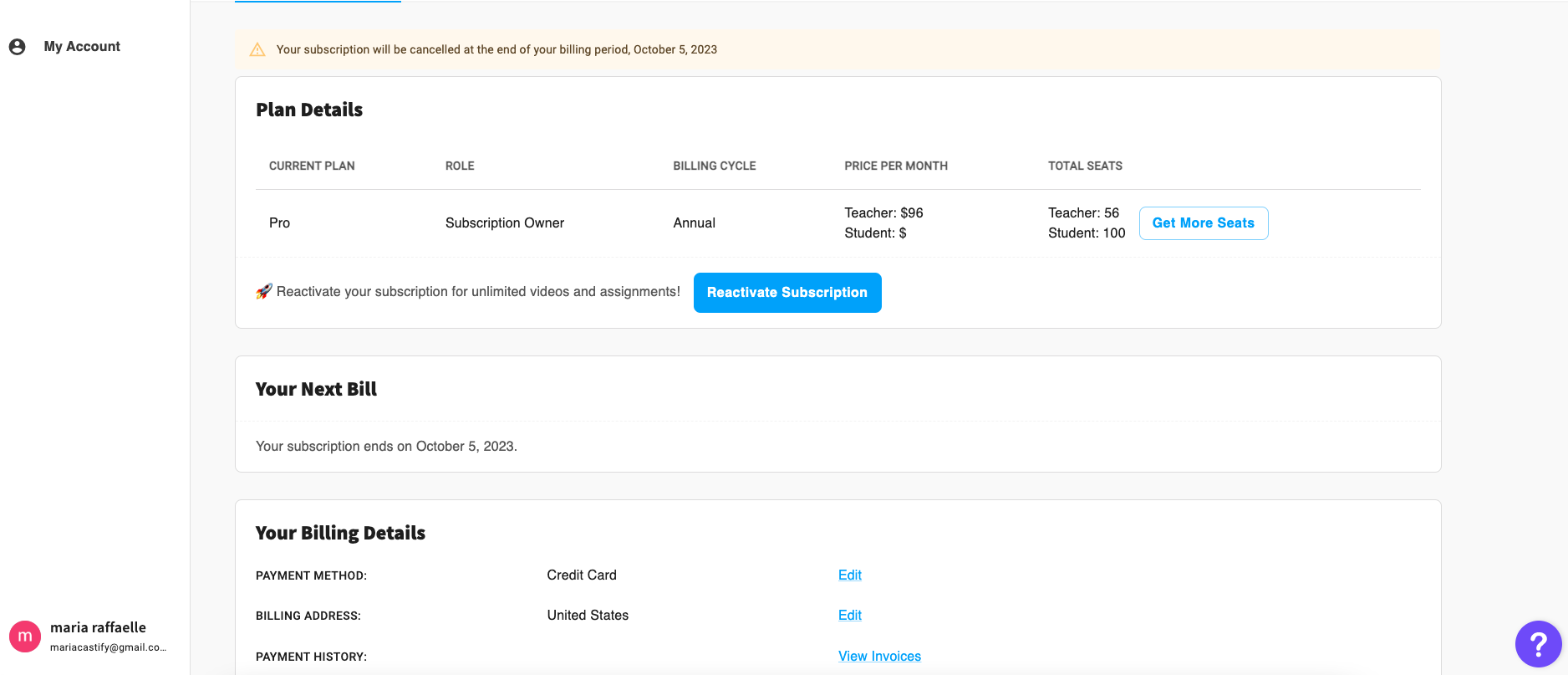 On your Subscription page, you will be able to see your Plan Details, when your Next Bill/Renewal date is, and your Billing Details. In the upper right hand corner you will also get a look at how many seats you currently have and the types (Starter, Pro, and/or Student).

On this page you can purchase more seats, cancel or reactivate your subscription, update your billing information, and view past invoices!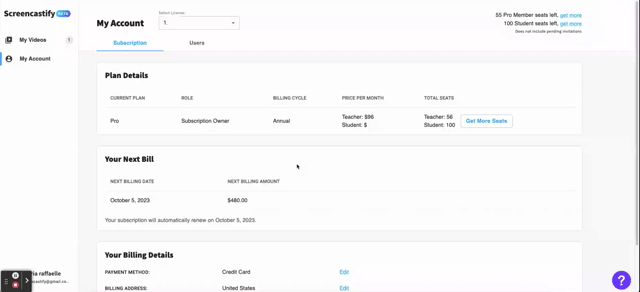 Your Users Page
The Users page is where you will be able to manage all of the users on your account. There are 3 ways you will be able to add users to your license:
By Email
By CSV Upload
By Automatic Assignment
A user will be listed as 'Pending' until they log in with their assigned email. Once they sign in, they will have 'claimed' their license and their status will be set to 'Active'.
You will be also be able to perform the following actions in the license table itself:
Search

Sort/Order alphabetically by each column header (Email, Role, Status)

Show/Hide pending invites

Filter by role (Member, Student, Admin, All)

Delete invites/users

Bulk actions of deleting or changing roles