Prefer video instruction? 👀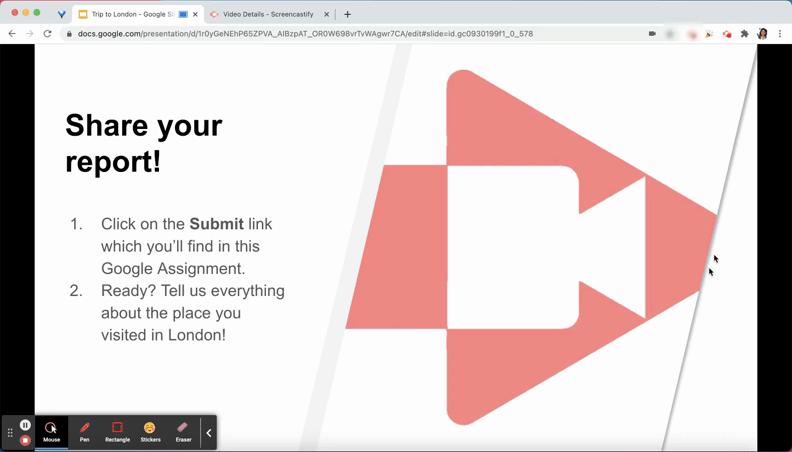 Prefer written instruction? 📚

You can restart your video as many times as you'd like 🥳

Follow these steps:
✨ During a recording, click the Screencastify icon
✨ Click the Restart button


✨ You will see a confirmation/warning message. Click the box next to "Don't show me this again" to bypass this message in the future: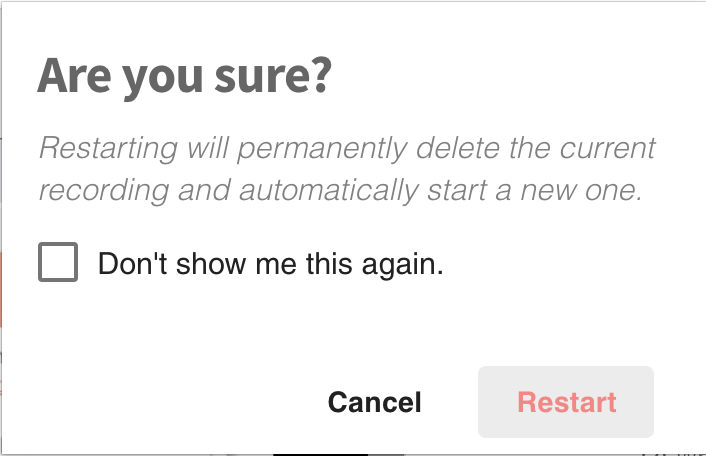 ✨ Click Restart

✨ A countdown will then begin if your countdown is turned ON:

A new recording with the same settings will start automatically.
NOTE

Restarting your recording will permanently delete your current recording and immediately begin a new one.
What's Next? 😎