After creating a video with the Screencastify Record extension, you will now see a section that indicates how many viewers have seen your video through the Watch Page Link. Viewer Analytics are insights into who is watching your videos from the Watch Page Link.

Here are the sharing options available that WILL collect Viewer Analytics:
Share to Classroom
From the Video Management Page, select the Google Classroom button to "Share to Classroom" under the section
You'll then be taken to Google Classroom, where you can share the recording in a few different ways:

As part of an assignment
To ask a question
To make an announcement, or,
To create course material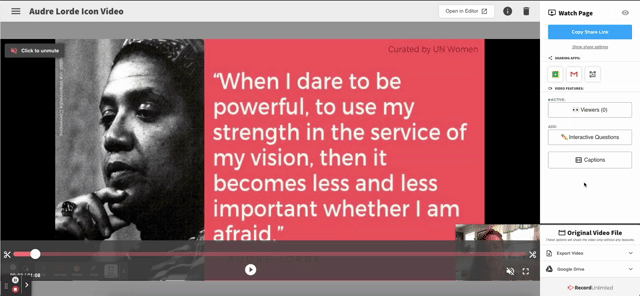 To create an assignment out of a recording you are sharing to Classroom, you will want to click on the "Create assignment" option in the drop down menu.
Share your recording to multiple Google Classrooms
NOTE

You will be able to accomplish this after you have already published the initial assignment
Once you have submitted your finished assignment to Classroom by clicking "create assignment," you will then have the chance to assign it to multiple classrooms.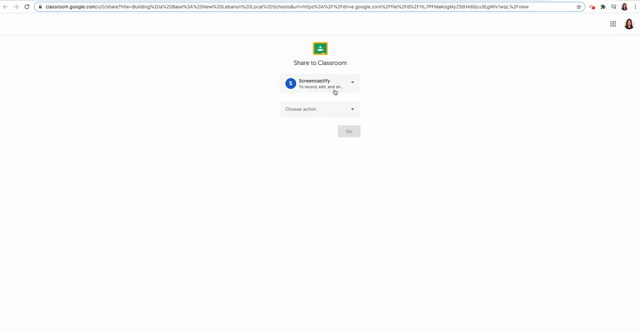 Select the QR Code icon under the 'Sharing Apps' section on the Video Management Page
A window will pop up with the QR code for your recording.
You can either copy the QR code (which copies the code to your clipboard) or download the QR code for printing 🥳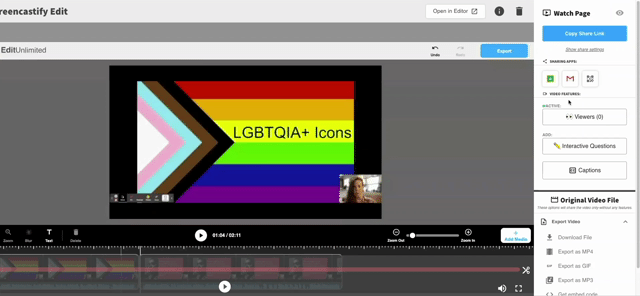 Currently, videos shared via these methods below will NOT collect viewer analytics You may still share the watch page link but you will NOT receive any of the analytics if videos are shared this way:
Any kind of download/export

Publishing to Youtube

Getting the embed code

Uploading to Edpuzzle

Sharing via the Google Drive Link
What's Next? 🧐