This feature is only available to a limited number of accounts at this time. If you do not see this feature quite yet, don't worry! We are slowly rolling this out to all users and it will be available to you in the coming weeks 👀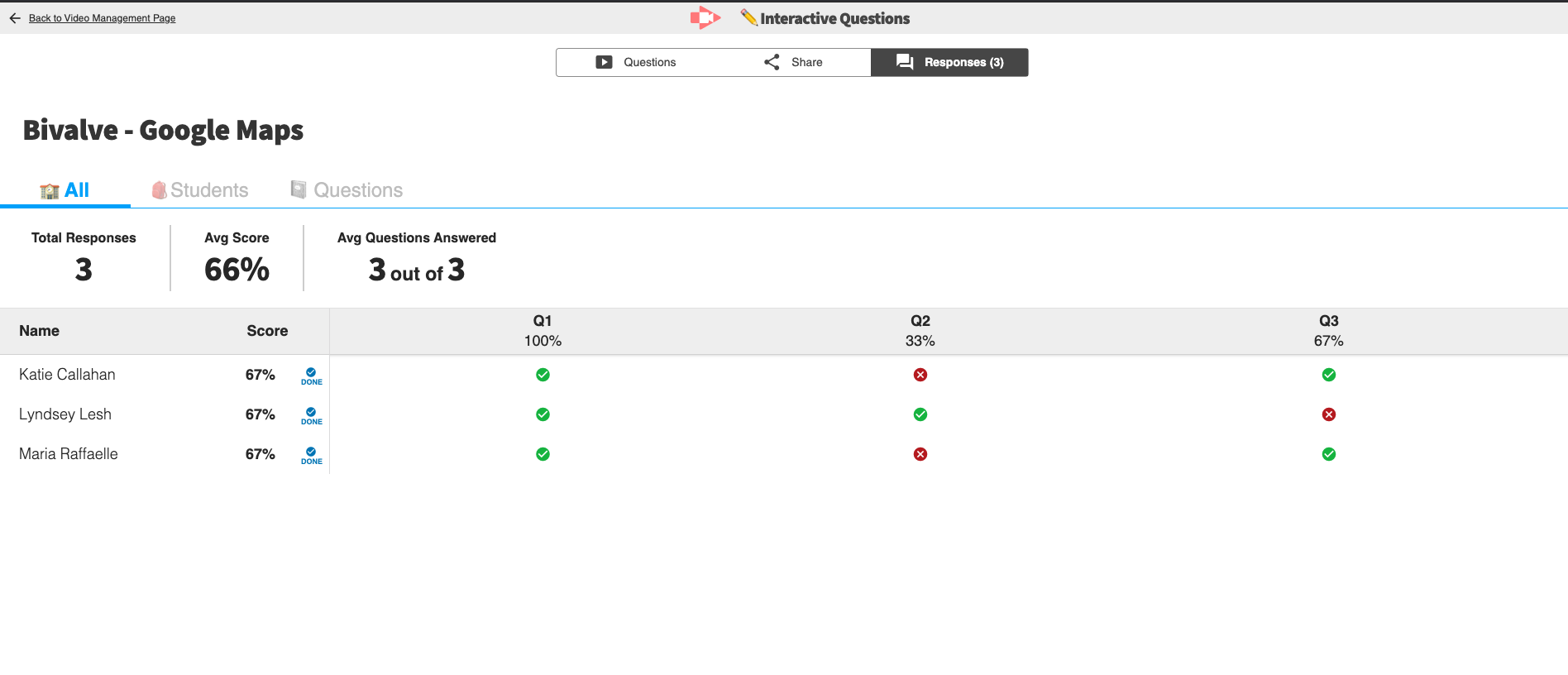 On the 'Responses' page, you will be able to see the total number of responses, average score, and average number of questions answered at the top of the Responses page. You will also be able to see a list of students and whether they answered each question correctly or incorrectly. Only the owner of the video can access the video analytics of the video.
At this time, you will not be able to click into student names for more details about the student answer(s) or click into questions for more details about the question, but that is functionality that we are looking to build in the future.
Once that is built, you will be able to see Student and Question views with student-level and question-level details 🥳.
What's Next? 🧐