On your Video Management Page, you're able to click on the "Viewers" button located under 'Video Features' to see your video analytics, which includes "Views".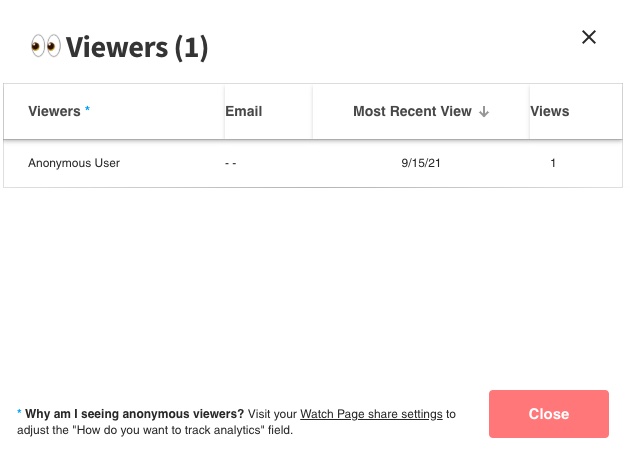 "Viewers" is a more zoomed-out metric that tells you how many unique viewers signed in to view your video at least once.

"Views" tells you how many times each viewer may have accessed your video. This metric counts a "view" as soon as a user accesses the Watch Page. It does not track whether the video was watched all the way through to its completion.
We provide both of these metrics so you can get an aggregated picture of how many people have watched your video, as well as see who actually viewed the video, and how many times.
What's Next? 🧐