Introducing our new
Audio Functionality 🥳
This new functionality will display video clips with
visual audio
and will also allow for adjustment of video clips' volume through
volume control 😺
You will learn
:
Parts of the new functionality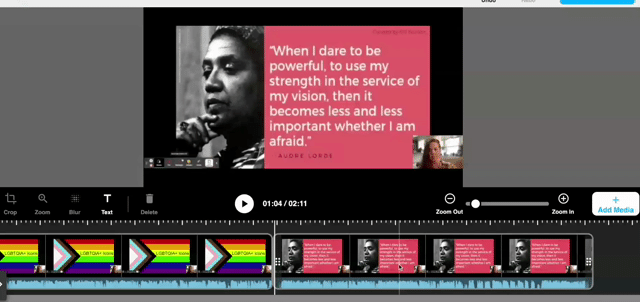 The waveform:
Below your video clips, you will now see visual audio that is present in your video. As demonstrated here, you can see that the visual audio is expandable and collapsible for ease of viewing while adjusting the volume of your audio. Clicking on the visual audio will then open the volume control panel on the right hand side.
Control Panel: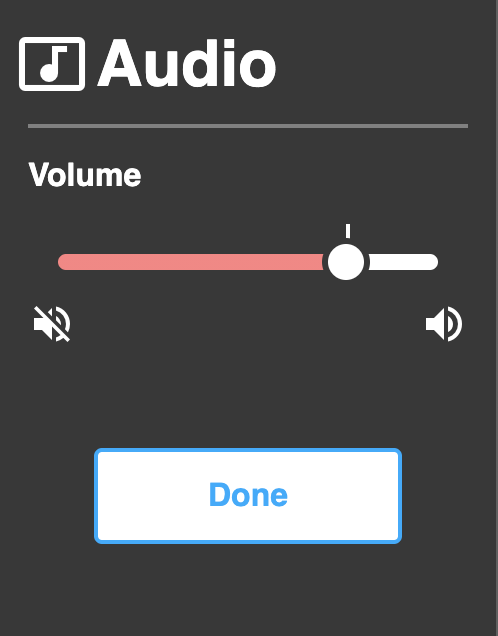 When you click on the visual audio to adjust your audio volume, this panel will pop up on the right hand side. You will see you can use the volume slider to adjust the volume as you would like 🥳
Note: If you want to adjust the audio for different portions of your video, you will first need to cut your video into separate clips and adjust each clip's audio accordingly. Here's a quick article on how to cut and rearrange your clips!
How to adjust the audio volume
Here's a quick walkthrough on how to adjust the audio volume: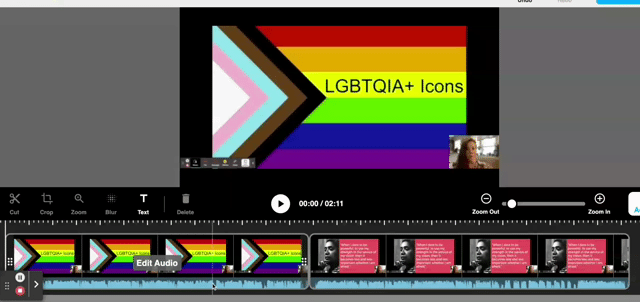 Click on the visual audio to open the control panel
Use your mouse to adjust the volume slider to the volume you'd like!

Moving to the left you can reduce the volume of the audio where at the complete end you will mute the selected clip. Moving to the right you can increase the volume of the selected clip.

As shown, when moving the slider up or down, you will see the waveform adjust accordingly
Once you've finished, click 'Done'
Note: Since my video was cut into separate clips, you can see that the audio for the other clip was NOT adjusted while utilizing the slider.
Prefer to see this all in a video? We're partial to video, too! 😁 Check out the whole process on the
Screencastify Help YouTube page
:
What's Next? 🧐