If you see an "t.headers is not a function" notification appear while you are using the Screencastify Record extension, this is likely coming from the mechanism that handles the Google drive Uploads. There are a couple steps you should take to resolve this issue:
Sign out and sign back into the extension
You may be seeing this notification because the upload to your Google Drive had previously failed. What often helps is to sign out of the extension and sign back in as this will help to re-sync to your Google Drive account. Since the uploads to drive are automatic, you will not need to do anything to resume the upload once you sign out and back in. Here's how:
Click on the Screencastify extension ()
Then, click on the hamburger (three horizontal lines) menu ()
Choose "Sign Out" from the options ()
Click on the Screencastify extension again to automatically log in
Here's a video walkthrough of this process
Save recordings to your local device
If the above does not help and you continue to have upload failures, you may want to try and save your recordings to your local device instead.
You can always change the default storage location for your recordings, even after the initial setup. Simply open the extension menu and click "Options". The first thing you'll see is an option to select where you want to store your recordings.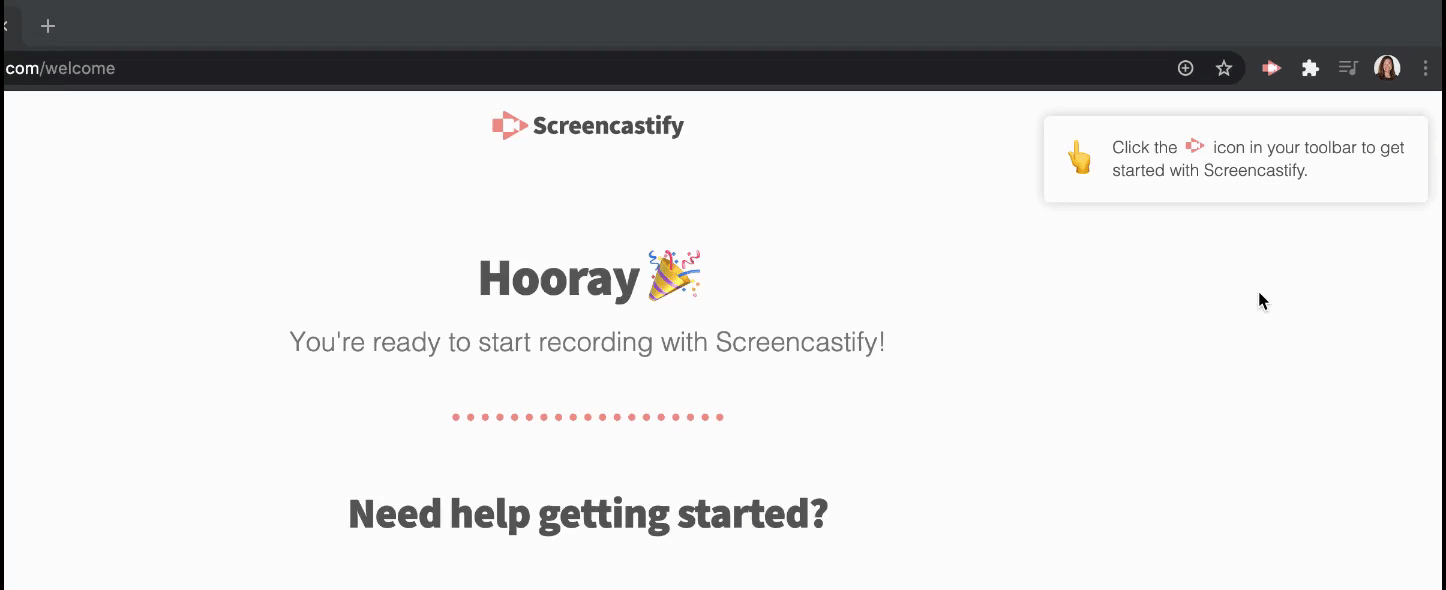 For more information, see If I save my recordings locally, where are they stored?
NOTE

You may not have permission to change where your recordings are stored; this permission may be set by your domain administrator. If you are unable to click "On my local device," please reach out to your domain admin.
Contact Support
If you are still receiving errors or having trouble, please reach out to us! Provide any additional information, screenshots, and/or video of the issue you are running into as well as any troubleshooting steps you've already tried 😺
What's Next? 🧐