At this time, the ability to create a fade transition in the editor is not possible.

We understand that being able to create a fade into your video to transition from clip to clip would greatly enhance your experience with Screencastify. 🖥

Our engineering and product teams are currently researching how to make this feature possible in the future 😺 If you'd like, please fill out this form to give our teams a little more insight.

However, here are a few alternative ways that you can customize your videos in the Editor other than using a fade.
Using the blur tool
In the Editor, on your video clip's timeline, click on the location you'd like to create your blur:

Next, choose the blur tool
Note: Please also see Blur Sensitive Information for more ways to use the blur tool
Changing the background color of your title clip
You can change the background color of your title page to draw attention and make it stand out from your video 😊 It's super simple, here's how:
Either before or after you've added your desired text, use your mouse to click on the title clip in the timeline
A box will pop up on the right hand side with the color selections available!
Click on the color you wish to have as the background color and then select 'Done'
Here's a speedy walkthrough: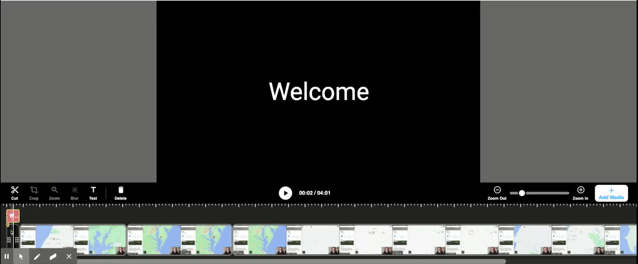 NOTE

To find out more about 'Title Clips', please see this article
Placing a title clip in the middle of your video
Additionally, you can add a title clip to any part of your video! This is great if you want to introduce a new section of your video or give some breaks in between different concepts/lessons within a video! Here's how:
You will first need to

cut your clip
Once your clip is cut you will then click on 'Add Media'
Then select 'Title'

You can do this as many times as you'd like throughout your video 🤩
Here's a quick walkthrough: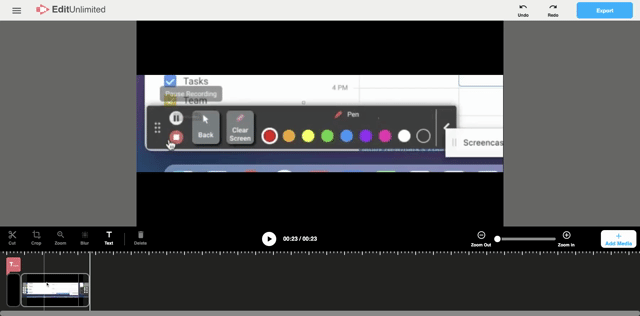 Note: Title clips will be added to the left of whichever clip the white playhead line is over
What's Next? ⭐️
Now that you have customized your webcam settings, here are a few other topics to check out: