If you see an error message or have any difficulty when exporting your edited project, please try the following steps:
Sign out and sign back into the Editor
Here is a quick video on how to accomplish this:
Export using the opposite option
(Google Drive vs. MP4)
Here's how to export to Google Drive:
Here's how to export to MP4:
Make an additional edit and attempt to export again

Note: If you attempt to export the exact same project as before you will still see the same issue. Please make a new cut somewhere in the project before exporting again. This won't change the video but it will trigger a new export process.
In making one additional edit, this can include

breaking a longer blur up in 1-2 sections by cutting your blurs up into two smaller blurs, using a blank text box tool to cover up content instead of the blur, or making sure you do not have any overlapping blurs.

Clear your cache and cookies 🍪
Lastly, you can try to clear your cache and cookies (You can copy and paste chrome://settings/clearBrowserData into a Chrome tab and click Clear data.)
Allow 3rd party cookies
Please follow these steps to allow 3rd party cookies:
Copy and paste chrome://settings/cookies into a new tab
Under

General settings, click

"Allow all cookies"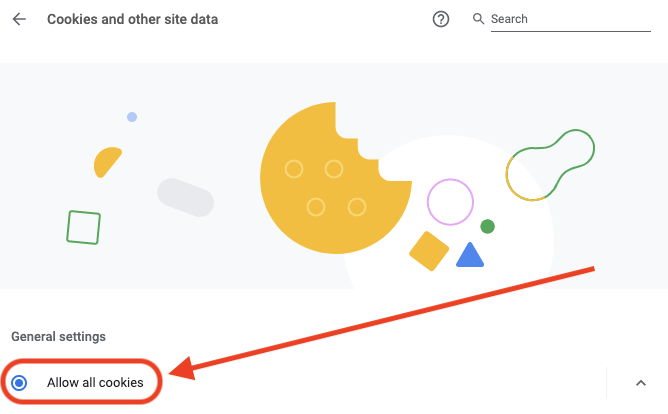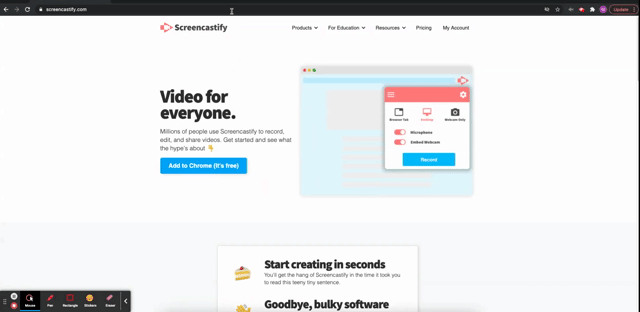 Are you still having trouble after trying the above steps? Please reach out to us and provide the nature of your technical issue, we can help dive deeper into what could be causing this! 🧐
What's next? 😎