Question: How do I view submissions on Google Classroom?
Answer: You can view Google Classroom Submissions by locating the Topic in your Classwork.
Head to your Google Classroom
Select "Classwork"
Select your desired assignment
Select "Review Work" to view a submission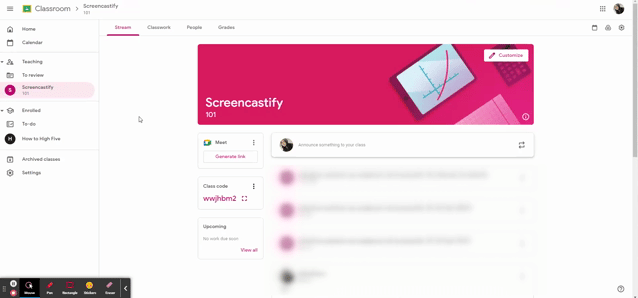 Prefer to see this all in a video? We're partial to videos, too! 😁 Check out our full walkthrough on our Screencastify Help YouTube Channel.
What's Next? 🧐
Once you have seen the videos from students, you may also want to: