If you try to share a Screencastify video to Google Classroom that you are not the owner of, you may see a pop-up that says "There was an error. Please try again."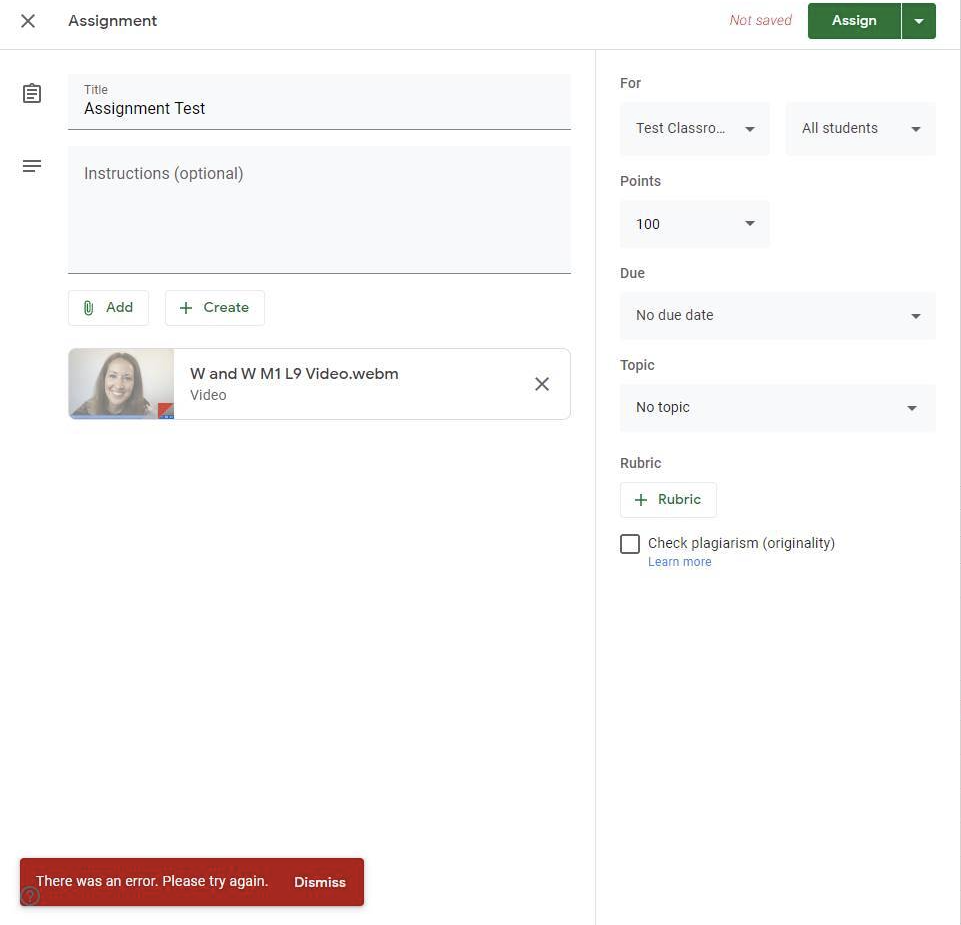 Note: This will happen if one of your colleagues creates a video and then uses the "Copy shareable link" to provide you with the URL. This video continues to be owned by your colleague, even if the permissions are set to "Unlisted."
This happens because Google Classroom will only allow you to upload videos that you are the owner of via link or Google Drive. However, there are two workarounds that you can use:
Ask the original creator to upload the video to YouTube and share the YouTube link in your Google Classroom assignment, or
Download a copy of the video to your computer and upload your copy directly to your Google Classroom assignment.
What's Next? 🧐
Now that you are sharing videos with Google Classroom, you may be interested in: