Question: How do I add a zoom effect to my video?
Answer: You can add a zoom effect by selecting the Zoom tool in the editor.
Open the Screencastify Editor and click on a clip that you would like to zoom into
Click on the Zoom tool from the Editor toolbar
You can then adjust the area, length, and size of the zoom


By clicking and dragging the zoom box to the desired portion of the screen
By lengthening it on the timeline
By dragging the corners of the zoom box to your desired size

Click "Done" to save your changes.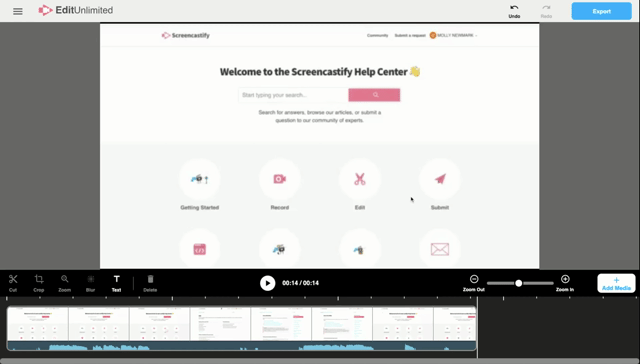 What's Next? 🧐