Screencastify videos are automatically saved to your Google Drive account as .webm files. The people you share your Screencastify videos with do NOT need a Screencastify account in order to play these files, but if they have any trouble playing them, it could be for two reasons:
Here are some helpful resources to fix both of these issues:
Unblocking Third-Party Cookies
To play videos stored in Drive, you need to turn on third-party cookies. Learn how to turn cookies on and off.
Updating Video Sharing Settings
You can share the files and folders that you store in Google Drive with anyone in your work or school account, but your organization may limit how you can share files with other people.
When you share from Google Drive, you can control whether people can edit, comment on, or only view the file. When you share content from Google Drive, the
Google Drive program policies
apply.
Step 1: Find the file you want to share
On a computer, go to Google Drive and find the folder titled "Screencastify."
Click the file you want to share, or hold Shift on your keyboard to select two or more files.
Click Share or Share .

Note: You can also share the entire folder.
Step 2: Choose who to share with & how they can use your file
If you use a Google Account through work or school, you might not be able to share files outside of your organization.
Select the file you want to share.
Click Share or Share or Share Get link.
Under "Share with people and groups," enter the email address you want to share with, or under "Get Link," click your Organization Name or Anyone with the link.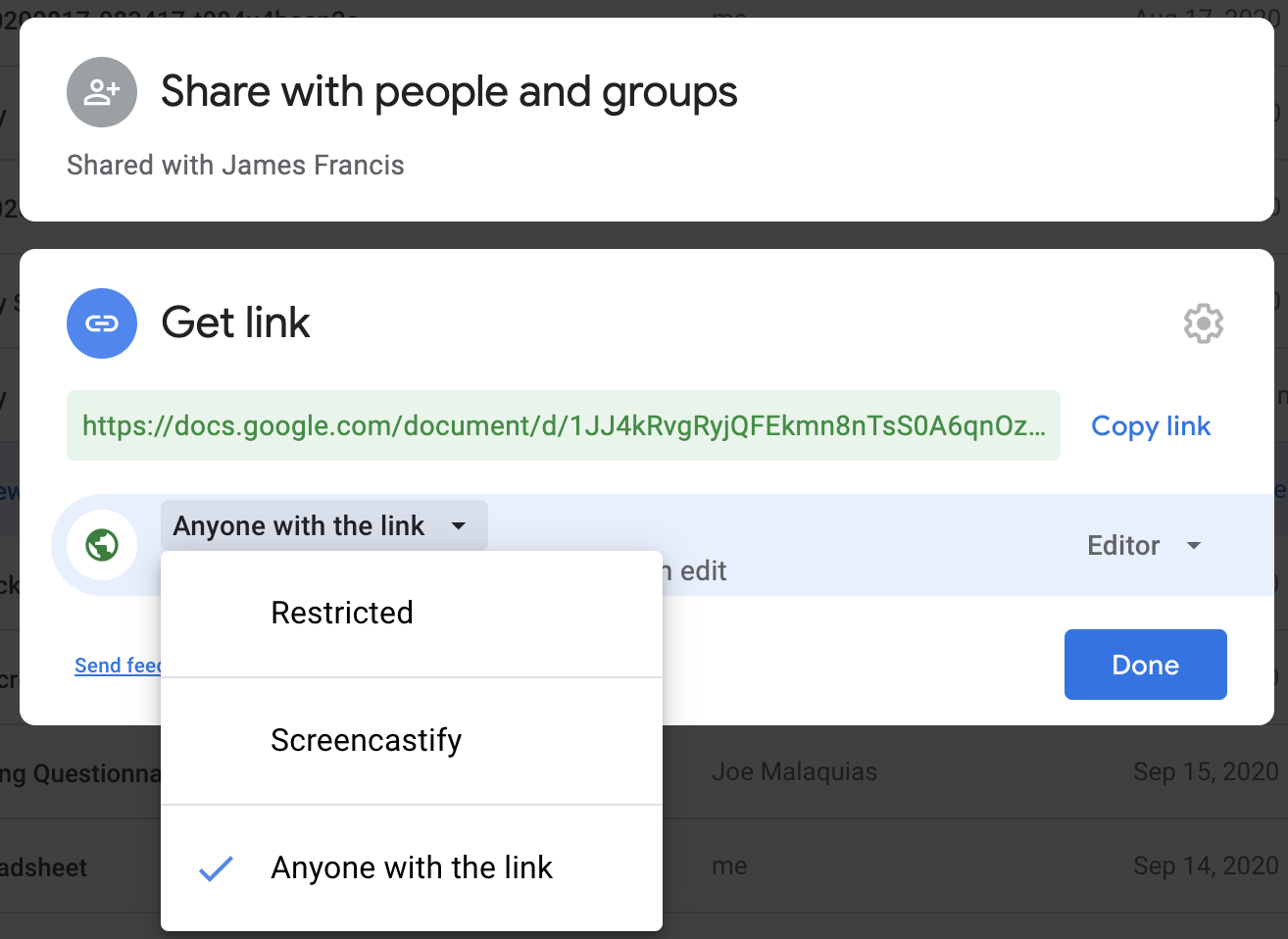 Important: If you share with an email address that isn't a Google Account, they can only view the file.

To change what people can do to your doc, on the right, click the Down arrow Viewer, Commenter, or Editor.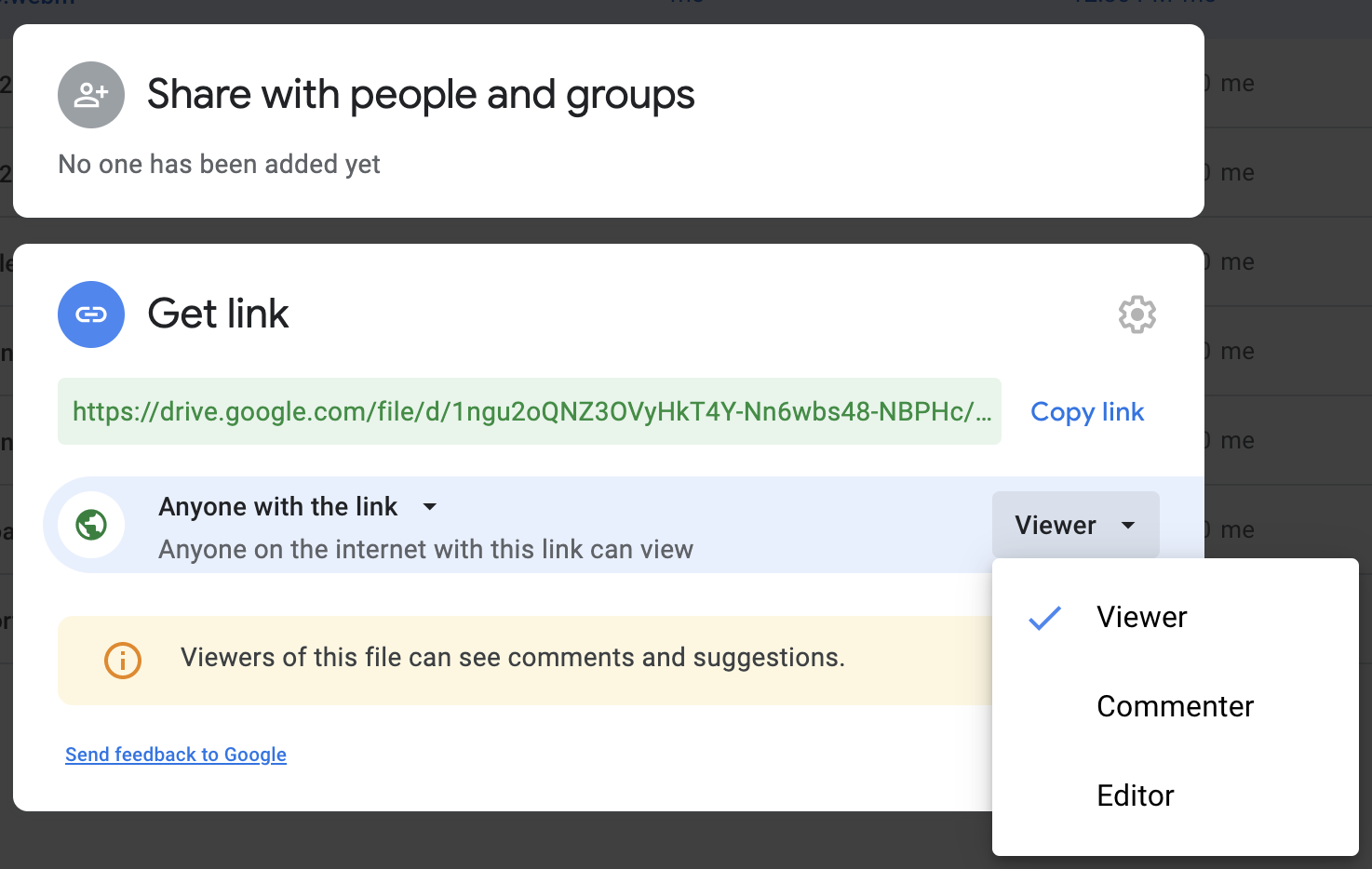 If you've chosen to share the file(s) with specific people, you can choose to notify them.

If you want to notify people that you shared a video with them, check the box next to Notify people. If you notify people, each email address you enter will be included in the email.
If you don't want to notify people, uncheck the box.

Click Share or Send or Done.
You can send other people a link to your file so anyone with the link can use it. Here's a quick walkthrough.