Question: Can I approve videos before other studnets see them?
Answer: Once the students' videos are submitted to your Google Drive folder for Screencastify Submit, you have the option of allowing any access you'd like, similar to using other Google Drive files.
Providing Access
To first ensure that students are submitting videos, but other students are not seeing them:
Turn off the option for students to see each other's videos by setting video privacy to 'Users cannot view any videos'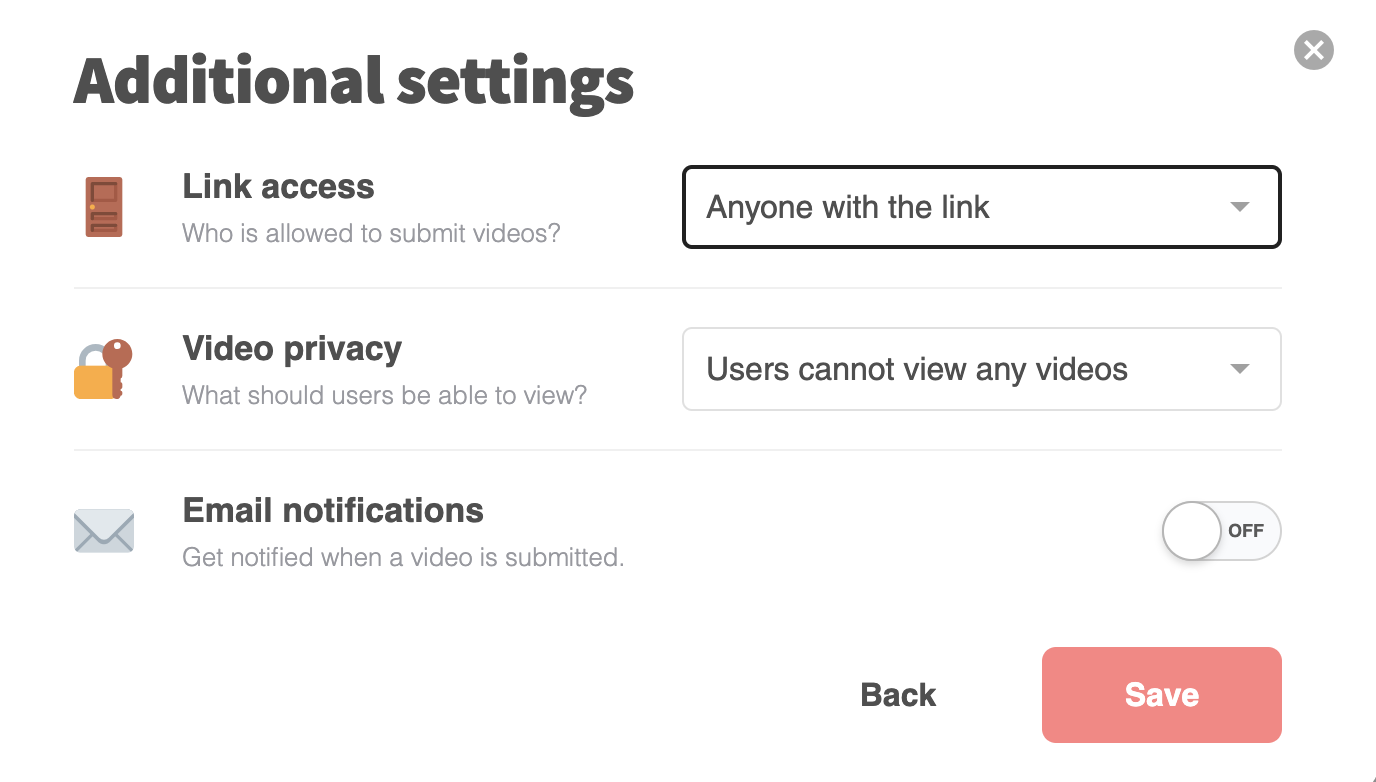 Once you have approved all the videos, you can provide access to your students to that subfolder in your Google Drive. Or, you can share a link to the pre-approved videos in a Google Slide.
Removing a Video
As the teacher, you have complete control over your Google Drive folder. If there is a video that you think is inappropriate, you can remove the file from your Google Drive folder.
To remove a file, you can put it in your trash. Your file will stay there until you empty your trash.
Next to the video you want to delete, click More --> Remove.
The file will be moved to the trash section of Drive.
Closing an assignment
By default, Submit assignments accept submissions forever. If you no longer want anyone to be able to submit videos, you can choose to "close" that assignment.
NOTE: If you don't want to see closed assignments in the My Assignments table you can always sort the table by "Status" so that closed assignments sink to the bottom of the table.