If we can't detect your webcam, you'll see a message that looks like this one: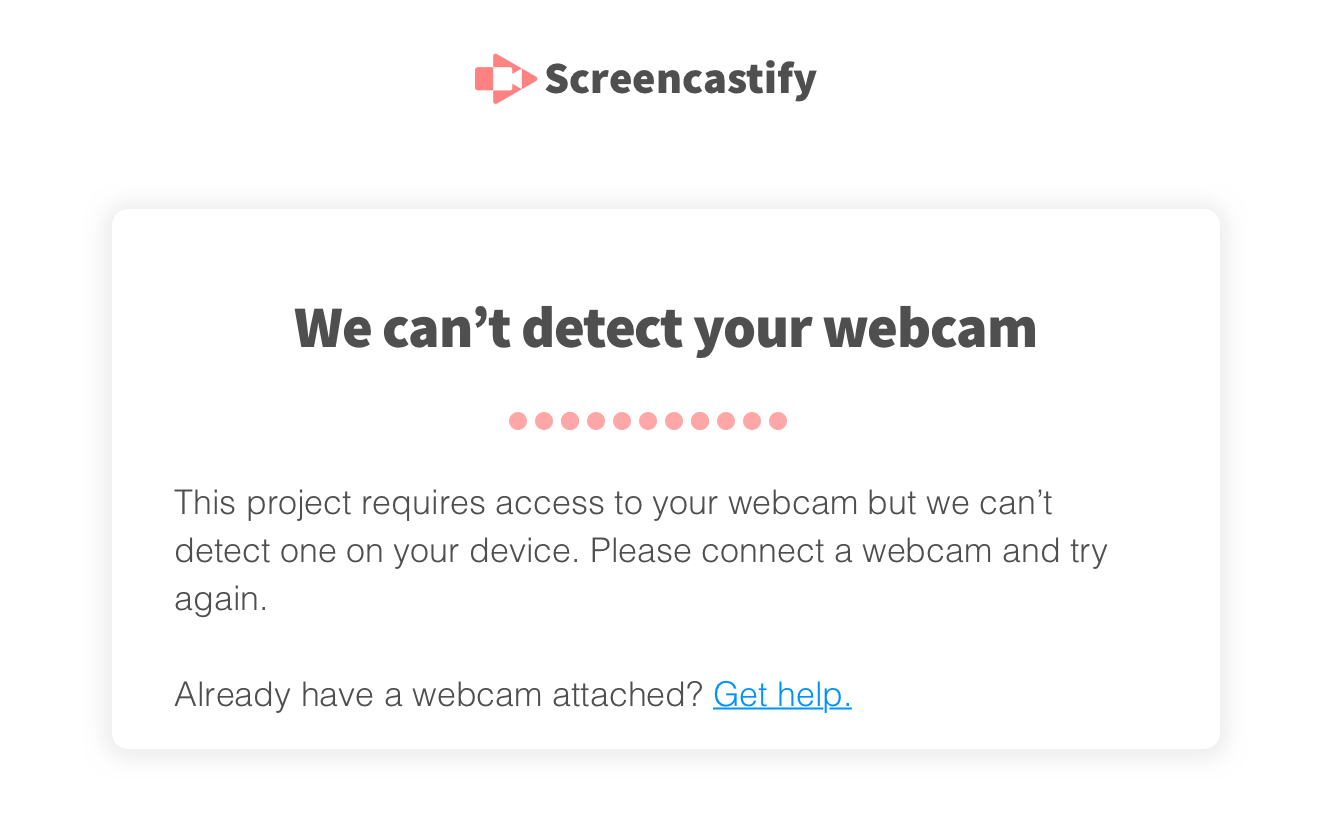 If you have a webcam plugged in to your computer externally or available built-in, follow the steps below to ensure it's recognized by Screencastify:
Check your Webcam
Test your webcam at cam-recorder.com. If you are able to view your webcam, Google Chrome can access your camera. If not, there is something blocking Chrome's access (skip directly to step 4).
Restart Chrome. It's possible for Chrome to lose access to your webcam. This can often be fixed by simply restarting Chrome.
Restart your Computer. Sometimes software/patches installed on your device can disrupt webcam access until a restart.
Check your Device Settings. If none of the above steps work, then the problem may lie within your device or operating system. We'd recommend searching for solutions based on your operating system. Here are some troubleshooting docs that may help:
Using Submit without a Webcam
If you do not have a webcam available on your device, you will be unable to complete webcam assignments. But, you will be able to create screen recording assignments. (What's the difference between webcam and screen recording?)
We recommend speaking with the person who assigned you the Submit assignment and asking them to change the assignment type.