Welcome to Screencastify! There are four ways that you can access the Screencastify Editor:
WARNING: You can currently only work on one editing project at a time in Screencastify Edit. When you load a new video into the editor, your previous project will be replaced. Always be sure to save your edited videos to your Google Drive or as an MP4 when you're finished working on them.
Visiting Screencastify Edit Directly
You can access Screencastify Edit at any time to create a new editing project, or to access the most recent editing project that you were working on by typing in edit.screencastify.com in your
browser tab.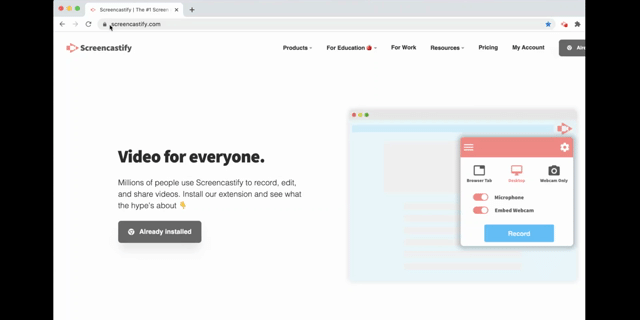 Click "Open in Editor" from a recording's Video Management Page
When you create a recording, the video management page features a button in the top right corner that says "Open in Editor."

This will load the active Screencastify recording into the timeline of the Screencastify Editor. You will see a pop up box appear alerting you that when you edit your video, this will create a copy of the video only and will not copy over any interactive questions, analytics, or captions that may have been created or collected on the video previously.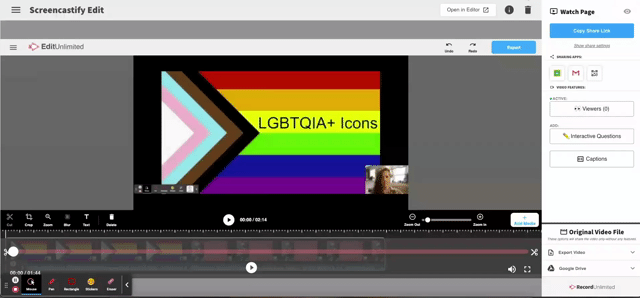 Click "Open with Screencastify Video Editor" from Google Drive
When you choose a video file in your Google Drive, you have the option to click "Open with Screencastify Video Editor."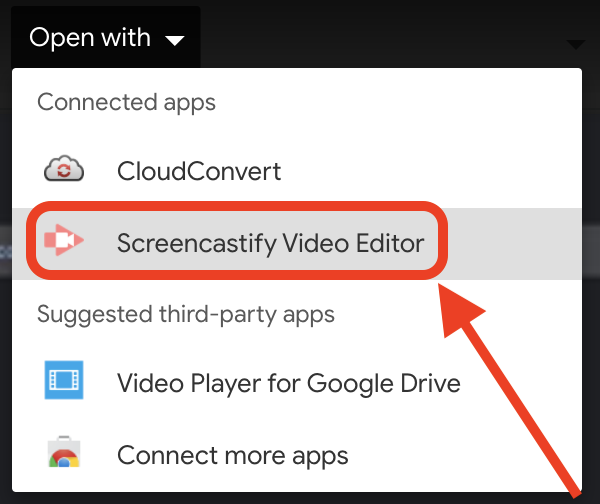 This will automatically load the video file from Google Drive into your editor's timeline.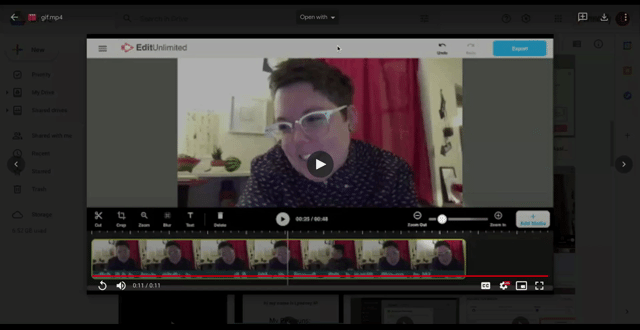 Click Launch the Editor from the Screencastify Dashboard
When you are in your Screencastify Dashboard, make sure you have the "Edit" page selected.
Then, you will click on the blue "Launch the Editor" button over to the right.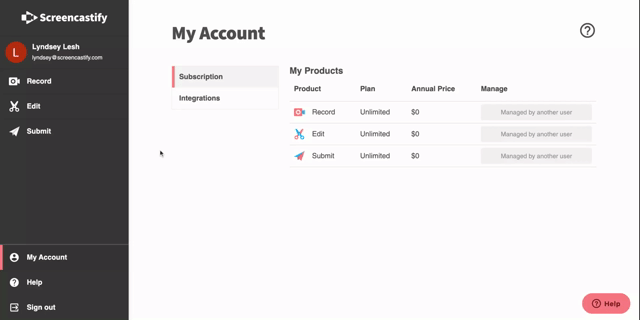 What's Next? 🧐
Now that you can access the Screencastify Editor, the next steps include: