At this time, the ability to add separately recorded audio clips (like a voiceover or background music) to your video(s) is not supported. We understand that being able to add a separately recorded voice file and/or music to your video in the Editor would greatly enhance your experience with Screencastify 🥳
Our engineering and product teams are currently researching how to make this feature possible in the near future 😺. If you'd like, please fill out this form to give our teams a little more insight into how you would use this feature and/or how it would help enhance your experience with us!
Additionally, we have just rolled out our new Audio Functionality within the Editor! This new functionality will display video clips' audio waveform through visual audio and will also allow for adjustment of video clips' volume through audio control. ️ This is just a hint at some more awesome audio functionality to come 👀
In the meantime, there are a couple of ways that you can either capture audio coming from a place like YouTube for your video or narrate live while recording:
Capture Audio From a YouTube Video
To simultaneously record audio coming from somewhere like YouTube while capturing another tab or window, you will need to enable 'System Audio' and record your desktop. At this time, capturing system audio is available for desktop recordings on Windows machines and Chromebooks only. Here's how:
Click on the Screencastify extension (

).

Select

Desktop
Click on

and enable System Audio
Click 'Record' to begin!
Voilá!💃 You can now record the audio from YouTube in the background while recording a separate tab or window if you'd like!
Note: If you do not use headphones, disable the

Microphone

to avoid an echo in your recording.
Narrate Over Your Video While Recording
It's also possible to narrate over your recordings live as you are recording them! Here's how:
You can either record your desktop or browser tab
You will then want to enable your "Microphone"
Make sure the microphone you wish to use is selected
The sound bar next to the microphone icon will light up if it is successfully detecting sound. If it's not, click here to troubleshoot audio issues
Click 'Record' to begin!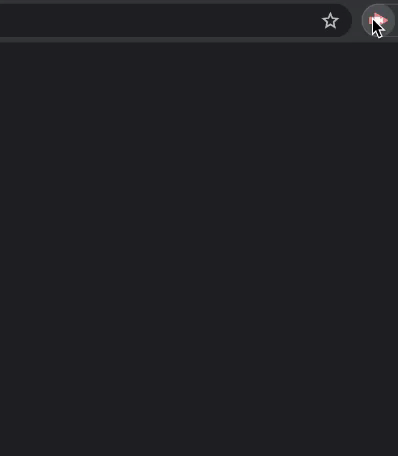 Recording your desktop
Note:

Next, a window will pop up asking if you'd like to record your entire desktop or a specific application:

If you choose a specific application, Screencastify will only capture that application window.

After you've made your selection, click "Share"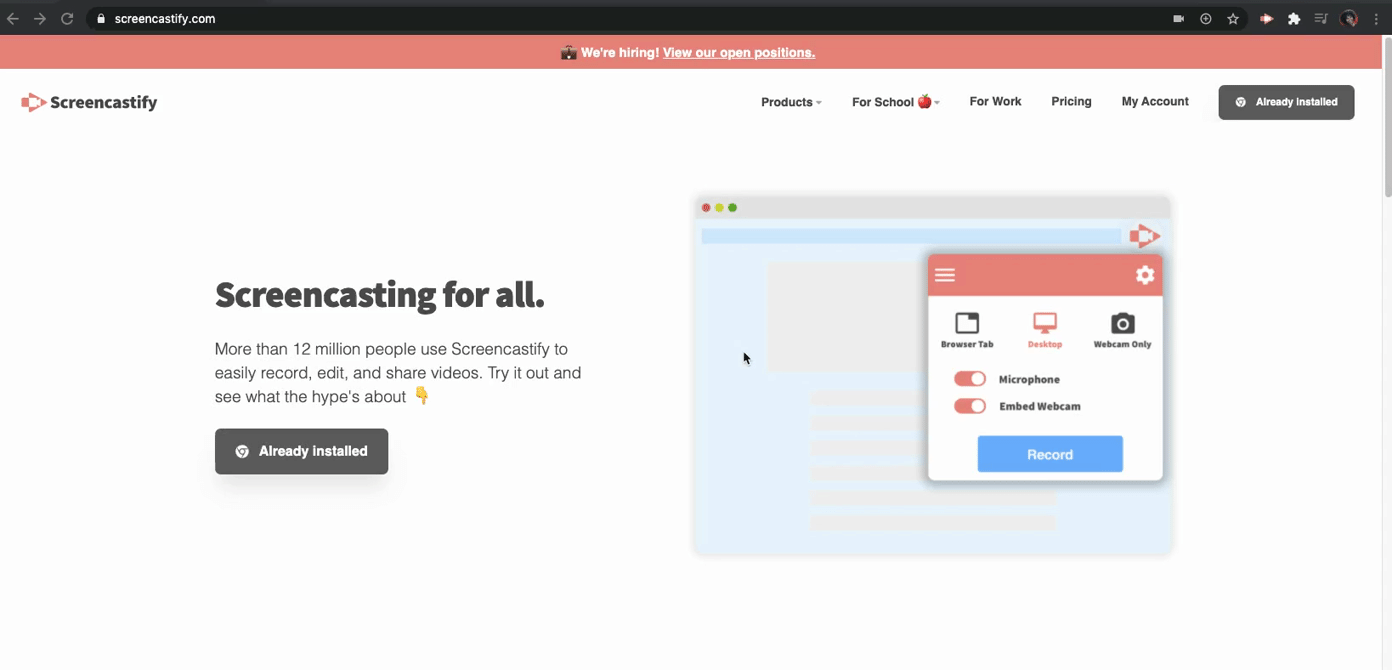 Recording a Browser Tab
Note: If instead you wish to

include audio that originates from

within

the browser tab (i.e. a video or song), click

Show more options and enable "Tab Audio" This is only available for Tab Recordings. If you are using a Windows or Chromebook, you can enable System Audio to capture the same thing with a Desktop Recording
What's Next? 🧐