You can add title clips to any video imported into the Screencastify Editor 🥳 This is perfect if you want to give a quick introduction to your video, create title pages for different parts of your video and more! Here's a quick walkthrough on how to:
Adding a title clip
To add a clip in the editor:
If you're adding your title clip at the beginning of the video, begin by clicking on
Click the Title Icon
You will see the title page pop up at the beginning of your video 🤩
You can then add any text you would like to be included on that title page
NOTE: Please make sure that your text only contains English letters and characters. We cannot export non-English characters, images, or pieces of text that begin with an enter or blank line.
Here's a quick walkthrough of that process: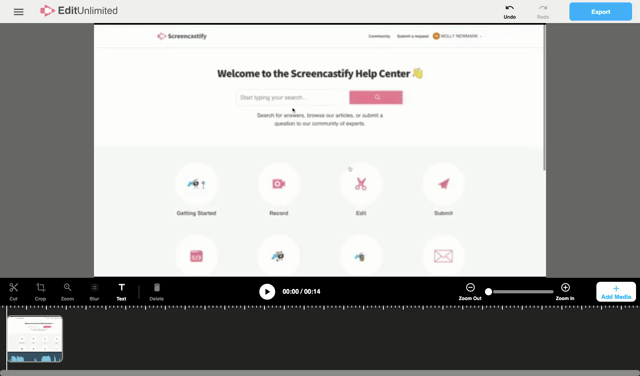 Note: If you want to extend or shorten the length of your title clip frame, you will also need to extend or shorten the text box to align with the length of that title clip as shown here: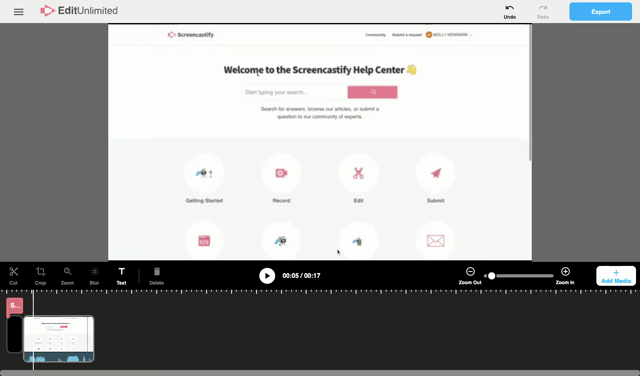 Change the title page background color
You can also change the background color of the title page to draw attention and make it stand out from your video 😊 It's super simple, here's how:
Either before or after you've added your desired text, use your mouse to click on the title clip in the timeline
A box will pop up on the right hand side with the color selections available!
Click on the color you wish to have as the background color and then select 'Done'
Here's a speedy walkthrough: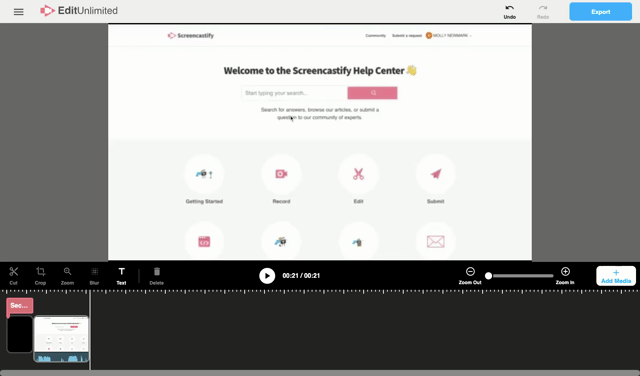 Add a title clip in the middle of your video
Additionally, you can add a title clip to any part of your video! This is great if you want to introduce a new section of your video or give some breaks in between different concepts/lessons within a video! Here's how:
You will first need to cut your clip
Once your clip is cut you will then click on 'Add Media'
Then select 'Title'
You can do this as many times as you'd like throughout your video 🤩
Here's a quick walkthrough: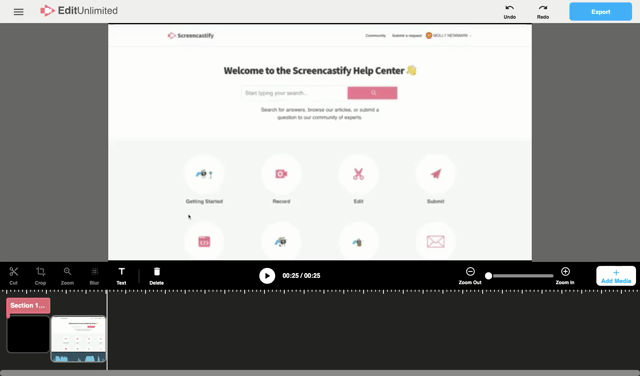 Note: Title clips will be added to the left of whichever clip the white playhead line is over
Prefer to see this all in video? Check out a full video walkthrough of all these steps on our YouTube Help Page 🥳
What's Next? 🧐
Now that you have added a title clip, learn more about how to: